Last year Amsterdam's (and Holland's) first cat cafe Kopjes opened its doors! This super cosy cafe is lovely decorated and feels like the perfect living room with 8 furry friends. Cat cafes open their doors all over the world. After European cities Berlin, Copenhagen, London and Paris it was Amsterdam's turn!
Cat cafe residents
Amsterdam's cat cafe Kattenkopjes is home to 8 former shelter cats. All of them have their own story: Donnie is diabetic and loves cakes, Maan and Dilla are mother and son, the two little white cats look related but aren't and Rosie is really into cuddling. All cats are selected with care and love by two animal protection organisations in Amsterdam. The cats are used to living with other cats and being surrounded by people. We really loved that the cats have all the freedom they want! Visitors can cuddle the cats but are not allowed to lift them. So some furry friends will not join you while drinking coffee, while others are looking for a cuddle.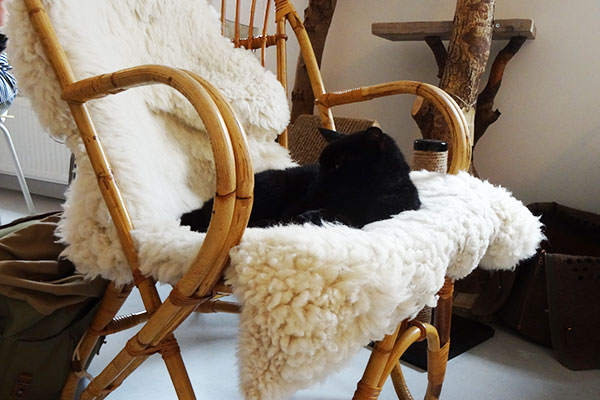 Food & drinks
Is there anything better than cuddling with cats? Yes, cuddling with cats while eating red velvet cake and drinking cappuccino! Cat cafe Kopjes has an adorable menu with delicious coffees, breakfast, tea, sweets, cakes, lemonades and lunch. The cat's menu offers Yarrah organic pet food for a healthy bio cat life!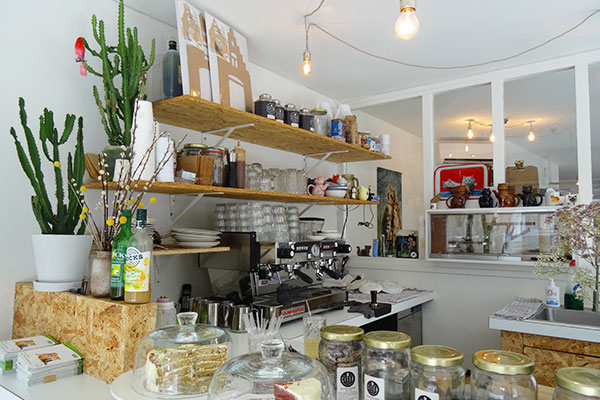 Interior
Kopjes is a cafe where you feel at home! This Amsterdam cat cafe is super stylish with it's epoxy floor and beautiful counter. Kattenkopjes uses natural products, has Nordic characteristics and cute retro furniture. 
But the thing we love most about the interior is that it's the perfect playground for cats! The Kopjes girls have done a great job on creating a warm home for their cats. The cafe has an isolated place for litters and a walking trail if which my cat would be jealous. The cats can climb their way up to 2,5 metres and scramble towards the other side of the cafe. There are tunnels, cardboard boxes, ropes and plenty of toys for the cats to play with: it's a real cat paradise in there!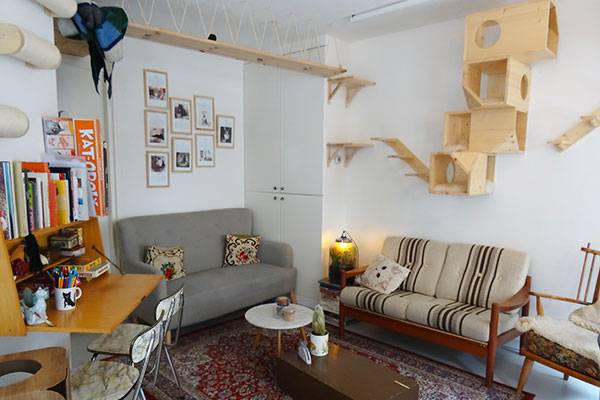 Crowdfunding
The cat cafe Kattenkopjes was funded by a local crowdfunding campaign. In a few months the campaign reached an aimed of €33.000 from 957 people. The crowdfunding campaign was set up by the current owner: cat lover Lenny. The world's first cat cafe was established in Taiwan in 1998.
Entrance and opening hours
A small entrance fee of € 3 applies, a so-called cat tax, to ensure there is enough food for the lovely ones. There is room for 20 people, so it is recommended to make a reservation beforehand. We went to Kopjes on Sunday Morning at 10:00 and there were only a few other people.
My favourite Amsterdam's cat cafe is open from Wednesdays to Sundays from 10:00 to 19:00. Amsterdam's cat cafe is situated in West Amsterdam, on Marco Polostraat 211.
Feel free to share your thoughts on this article, the Quokka website, cat cafe Kopjes in Amsterdam or anything else by using our comment box!